Wellness isn't just how we eat, move or look - it's also about how we feel. How we connect with others. How we love ourselves. Below Body was born to create a new era of wellness - one that puts self-love and intimacy at the centre.
Doing things differently
Below Body is about wellness - but not as you know it. We focus on bringing intimacy to the forefront as a key part of living a well, healthy life. By combining understated, beautiful product designs with natural, organic ingredients, we're bringing intimacy and wellness together (with the modern woman in mind). To make things even better, we're challenging industry norms by providing sustainable, biodegradable and environmentally friendly products.
For women, by women
Below Body is proudly female-founded and female-focused. It all began when our founder noticed a distinct lack of understated, modern, intimate products on the market. But that was just the beginning - she soon realised there was also a clear separation between the pleasure industry and wellness industry, when they should actually be interconnected. Below Body was born to create a beautiful, modern intimacy brand for women that highlights pleasure as pillar of wellness.
We want to empower women to deepen their connection to themselves, take control of their wellbeing, and indulge in whatever form of self-love they're craving.
You deserve to know what you're putting in and on your body - that's why we're completely transparent about our ingredients, suppliers and manufacturing.
Our goal is for you to discover a deeper connection to yourself (and your partner) through our products. We want you to find what feels good, and to learn more about yourself through self-love.
We're creating a brand that not only speaks to the modern, everyday woman - but is also created by a modern, everyday woman. We keep things approachable and welcoming - because that's how wellness should be.
Helping the planet and its people
At Below Body, we love creating modern wellness products, but we also love creating a positive impact on the earth. As an Australian owned and made company, we proudly work with local manufacturers, helping us with quality control and reducing our environmental footprint.
Our production facility is accredited with GMP ISO 22716 certification and is also Australian Certified Organic. Our manufacturing supply chain facility is also accredited with the leading ethical trade membership organiation SEDEX SMETA 4 PILLAR.
We've also partnered with 1% for the Planet and One Tree Planted, which means every sale not only helps you feel good - it also helps to do good.
We partner with

1% FOR THE PLANET
Giving back a percentage of our profits

ONE TREE PLANTED
Planting trees for every order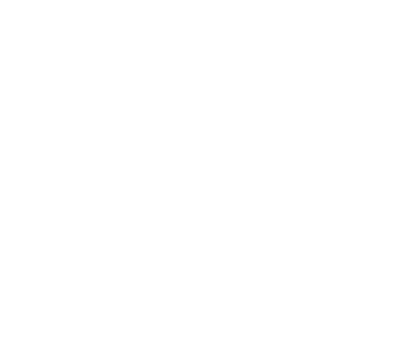 Behind the brand
THE LOGO
We wanted to create more than a brand - we wanted to create a lifestyle. Every part of our identity comes together to tell our story. The flowing, curved letters of our logo show the organic, feminine side to our brand - and the unique letter connections represent one of our main brand values. As an intimacy and wellness brand, we want you to deeply explore your connection to yourself - and to others - through our products.
THE TAGLINE
'Love yourself better™' - three words that represent everything we stand for. Our tagline can be read in two different ways: one way touches on the link between intimacy (love) and wellness (feeling better), and the other describes our mission to create a new era of self-love by indulging in intimate moments that light you up.
You'll notice a collection of abstract symbols as you shop with us. Each one has been created to represent a different part of the Below Body ethos. We use these symbols to communicate across our brand, and to create one-of-a-kind art pieces. The symbols are organic and natural with a modern touch - all things we reflect in our business.
MELT
CONNECTION
INTIMACY
NURTURE
STIMULATE
VIBRATE
WELLNESS
Unearth a new level of pleasure with Vibrate, our multi-speed personal massager. Vibrate has been designed in-house to have a minimal, modern look and maximum impact. Created with 100% silicon-based materials, Vibrate is velvety soft, waterproof and ultra-ergonomic. We created Vibrate for high levels of focused stimulation. Use externally on any erogenous zone and find a speed that feels good. Perfect to add to your personal intimate playtime or to use with a partner for even deeper sensations.
Waterproof
Lightweight
Discrete, modern design
100% platinum-grade silicon

USB rechargeable